In yesterday's post we talked about the Getting Things Done system.  Today I want to share with you the second resource that has positively affected my life.  It is a book entitled, "One Life Solution" by Dr. Henry Cloud.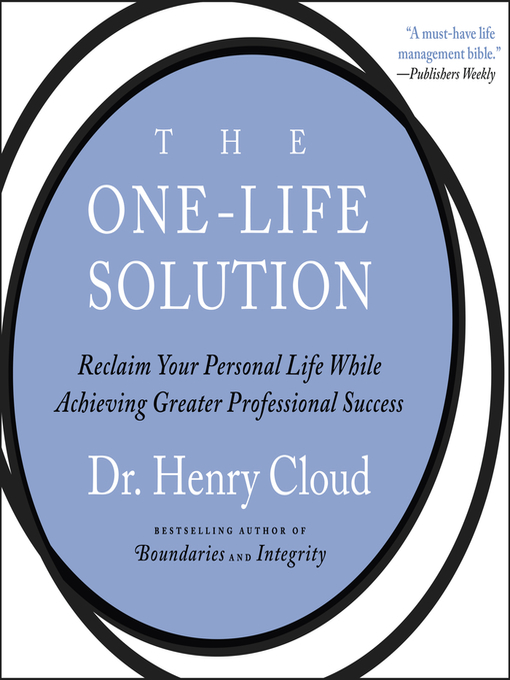 There really aren't clearly defined borders between our family, work and social life.  Many times we seek after something only to find months, or years, later that we were climbing up the wrong ladder.  The best thing to do is to look at your priorities and make sure your time is being spent on the things that are your priorities and values.
One of the best tools suggested in this book is the performance of a time audit.  For a period of 1-2 weeks you should audit your time every 1/2 to 1 hour.  Record what you have done over that previous time period.  You will be shocked where your time is really being spent.  This was a very eye-opening experience for me and during times that I feel I am getting "lost in the shuffle" it helps to perform a time audit.
So grab a notebook, write down your priorities and goals, and then audit your time for the next week.  Align your schedule with what matters most.  Clear off the things that don't matter.  Understand the importance of taking care of yourself and you will be much happier and more fulfilled.